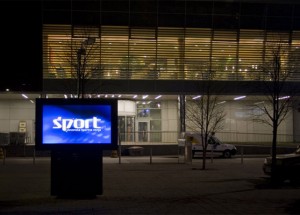 Outdoor digital signage has been a boon for brands and generating brand awareness. For many companies building up brand awareness is an integral part of their marketing strategy – a brand is what separates one particular manufacturer or service provider from another. The brand could be the product name, business name, sign, symbol or slogan.
For many industry sectors, the brand is far more important than the product they are attempting to sell, with industries such as fashion and technology heavily reliant on brand identification. So, building up brand awareness is a vital part of ensuring a business, or brand, continues to prosper and to do this requires marketing of the brand to help people identify and begin to trust it.
Generating Brand Awareness
Some companies rely solely on their brand. Many of the sports fashion companies sell products because of their name, not because of the product, as do some famous technology companies that produce phones and tablets.